Mayor's charity
During her term as Mayor Councillor Harnden is hoping to raise money for her chosen charities The Orchard Dementia Centre, Chertsey and The Holme Farm Project, New Haw.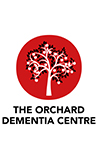 The Orchard Dementia Centre
The Orchard Day Centre in Chertsey provides crucial care and stimulation for those living with Dementia. Situated in beautiful grounds just outside of the centre of Chertsey, The Orchard provides an ideal environment for people with Dementia. The staff at the centre are committed to providing stimulating and sensitive care that maintains the dignity of the clients. It is a vital resource for both clients and families, as there are proven benefits of stimulating care delaying the progress of this devastating condition.
The main objective of the team at the Orchard is to support and provide a sense of wellbeing and support for the person with dementia. They seek to promote independence and encourage socialisation to help the person with dementia live as meaningful and purposeful life as possible. There are proven benefits of stimulating care delaying the progress of this devastating condition.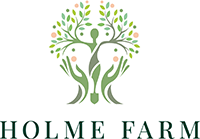 The Holme Farm Project
Holme Farm is a community hub that will include workshops, gardens and wildlife across 8 acres. It is a multi-facility approach to health, wellbeing and community, and will provide a therapeutic environment in which people within North Surrey can socialise, learn and thrive.
Many people assume that community gardens are just nice places to visit where plants are grown and animals kept. But that is far from the whole picture.
Holme Farm will also offer an amazing array of benefits and opportunities, including education programmes, healthy living initiatives, work and skills training, volunteer opportunities, environmental schemes, horticultural therapy groups, facilities for people with disabilities…the list goes on and on!
If you would like to make a donation to the Mayor's charity, please contact the.mayor@runnymede.gov.uk for payment details.
Help us improve this website
Let us know if you find any spelling mistakes, inaccuracies or broken links by using this form. If you provide an email address we will only use it to provide an update if required.
To get in touch about a service we provide use the contact us form.
Did you find this page useful