Rubbish collections (black bin)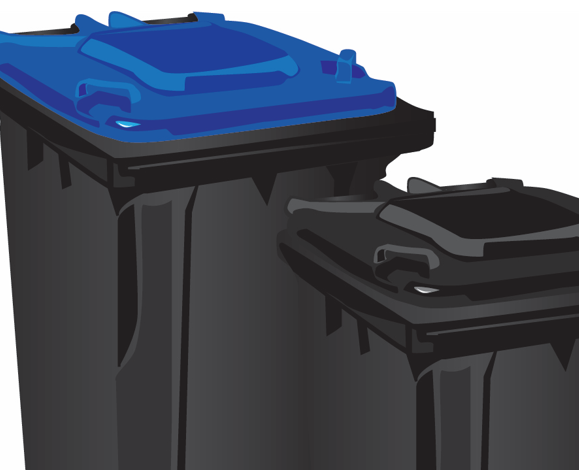 The black bin is for rubbish/non-recyclables and collection is once every two weeks.
To reduce waste and promote recycling our standard size rubbish bin is now 180L
Households of six or more with one child under 3 years can apply for an additional black bin. The charge for this bin is £83.25 per year and payment must be made annually to ensure collection.
Bin collections
Please remember to put your bins out at the boundary of your property by 6am on your collection day.
To find out your collection day use the 'check your bin collection day' service below or download the collection calendar.
We will not empty any communal or household bins that are overflowing with the bin lid open. If you have excess rubbish for the black bin, check if any of it can be recycled. If you have excess recycling you can contact us for an additional blue lidded bin.
Moving within and out of the borough
If you are moving out remember all bins must remain at the property.
Download the bin collection calendar

Bin collection calendar 2023
Help us improve this website
Let us know if you find any spelling mistakes, inaccuracies or broken links by using this form. If you provide an email address we will only use it to provide an update if required.
To get in touch about a service we provide use the general enquiries form.
Did you find this page useful
Get in touch about recycling and waste
The quickest way to contact us is by using our online forms which are available 24 hours a day, 7 days a week. If you need to speak to us give us a call during office hours and talk to our Customer Services team who will be happy to help.