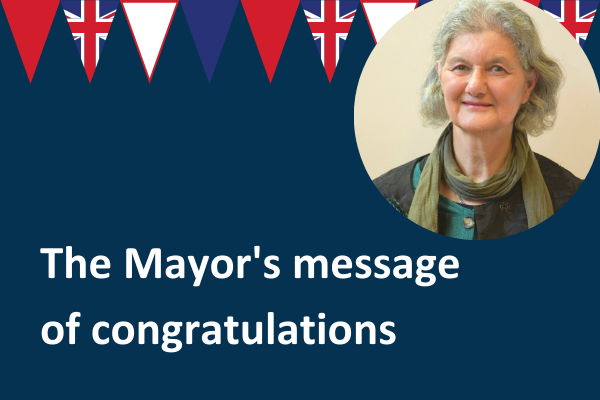 The Mayor of Runnymede, Cllr Margaret Harnden, has expressed congratulations and gratitude to Her Majesty The Queen, ahead of the Platinum Jubilee Weekend, 2 to 5 June 2022.
Cllr Margaret Harnden, Mayor of Runnymede, said: "On behalf of Runnymede Borough Council, I would like to extend our heartfelt congratulations to Her Majesty The Queen on her Platinum Jubilee."

"The celebrations this weekend will mark the Queen's historic reign as she becomes the first British Monarch to celebrate a Platinum Jubilee after 70 years of service."
Several events are taking place across the Borough to mark the special occasion, including a Beacon Lighting in Chertsey, Picture History of our High Street, also in Chertsey, and Town Jubilee Celebration in Addlestone, details of which can found on the Council's dedicated events page
66 street closures have also been approved, with parties expected across the Borough.
In addition, Councillors have decided that all car parks run by Runnymede Borough Council will be free to use during the Queen's Platinum Jubilee weekend. From 2 – 5 June drivers will not have to pay to park in our car parks.
We would like to remind residents to park legally and adhere to the highway code.
To find out more about Platinum Jubilee celebrations across the Borough or for advice on hosting a street party, visit our Platinum Jubilee web pages.
Help us improve this website
Let us know if you find any spelling mistakes, inaccuracies or broken links by using this form. If you provide an email address we will only use it to provide an update if required.
To get in touch about a service we provide use the contact us form.