The Queen will become the first British Monarch to celebrate a Platinum Jubilee.
There will be year-long Platinum Jubilee celebrations throughout the United Kingdom, the Commonwealth and around the world as communities and people come together to celebrate The Queen's historic reign.
The Platinum Jubilee celebrations will centre around an extended weekend on 2, 3, 4 and 5 June 2022.
More information can be found on the official Platinum Jubilee website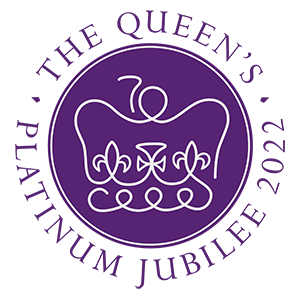 Events in Runnymede
Find out what's happening in the borough or add details of your event visit the Queen's Platinum Jubilee website
Parking charges

Parking charges in all Council owned car parks over the Jubilee weekend (2 to 5 June) will be suspended to facilitate parking for residents wishing to attend Jubilee events.