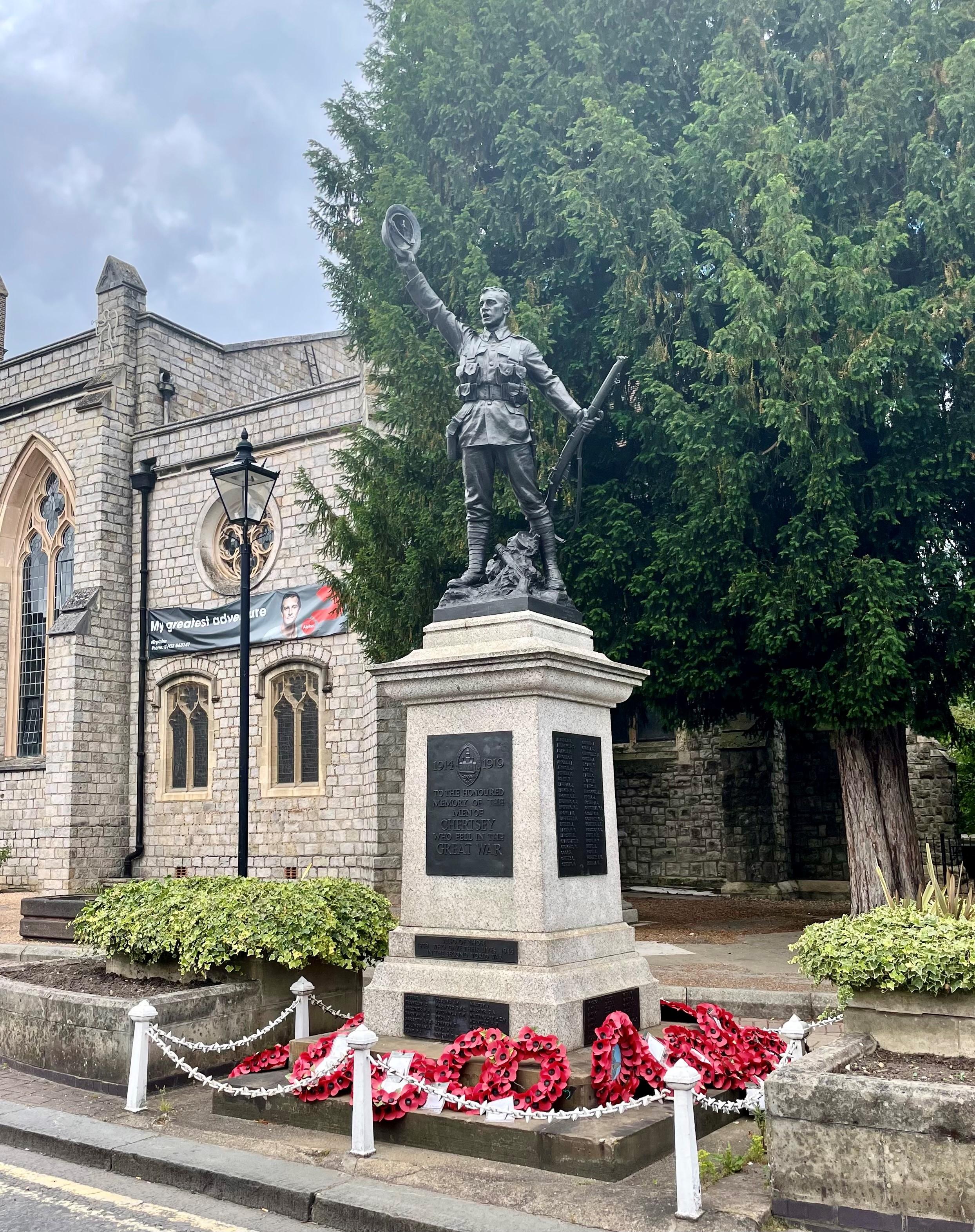 Remembrance Sunday 2023 is approaching and a number of services are taking place locally where people can pay their respects to those who have died in wars and conflicts.
The Mayor of Runnymede, councillors, and staff are attending a number of services and while these are not organised by the Council, below is a list we are aware of.
On Saturday, 11 November 2023 the Mayor of Runnymede, Cllr Shannon Saise-Marshall, will be attending the War Memorial in Chertsey for the Act of Remembrance and wreath laying ceremony shortly before 11am.
On 12 November 2023, Remembrance Sunday, the Mayor will attend the memorial service at the Runnymede Air Forces Memorial, Englefield Green, where she will lay a wreath.
The Council is aware that councillors will be attending the following local church services on Sunday 12 November:
St Peter's Church, Chertsey
10.30am Remembrance Service
St Paul's Church, Addlestone
9.30am Act of Remembrance at Victory Park Gates where wreathes will be laid
9.45-10.15 full uniformed parade to St Paul's Church, led by Leader of the Council, Cllr Tom Gracey
10.15-11.15 Service of Remembrance in St Paul's Church
St John's Church, Egham
10am Remembrance Service
11am Act of Remembrance at the war memorial
St Mary's Church, Thorpe
10am Special Service of Remembrance
10.45am procession to the War Memorial in Thorpe Village for the Act of Remembrance at 11am
Christ Church, Virginia Water
10.30am Remembrance Service
12:00pm Service at Virginia Water War Memorial
6.30pm Reflective Taizé Service
---
On Friday, 27 October, the Surrey Poppy Launch 2023 took place at the Army Training Centre in Pirbright in the presence of His Majesty's Lord-Lieutenant of Surrey, Mr Michael More-Molyneux, patron of the Royal British Legion in Surrey.
This event was organised by Cllr Saise-Marshall as Chair of the Surrey County Committee of The Royal British Legion.
Cllr Saise-Marshall said:
Remembrancetide is a time for reflection in an everchanging world, we owe our freedoms to individuals who stood up for our way of life and it's a small thing to wear a poppy to remember them, I'm indebted that so many of us do mark their sacrifice, lest we forget.
Help us improve this website
Let us know if you find any spelling mistakes, inaccuracies or broken links by using this form. If you provide an email address we will only use it to provide an update if required.
To get in touch about a service we provide use the general enquiries form.
Did you find this page useful