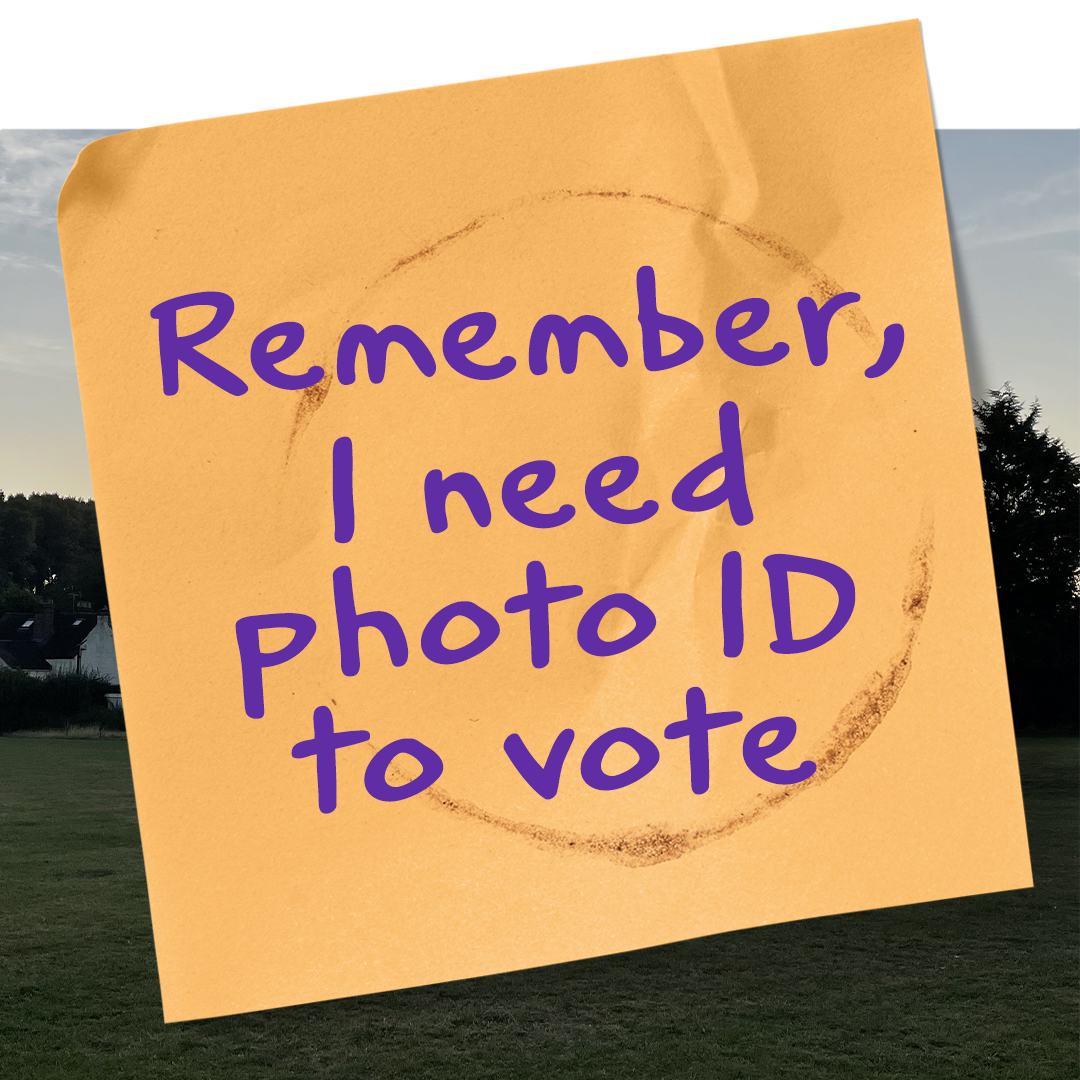 Runnymede Borough Council has been working hard to ensure that residents are aware of the new Government requirement that voters must bring photo ID to the polls.
This new law is coming into effect for the first time in the 2023 local elections.
To attempt to reach as many residents as possible the Council has been advertising in a variety of locations, as well as using our digital platforms and printed media.
We have displayed adverts on the side of our bin lorries for the past six weeks to remind voters to bring ID to the polls, or to register for a Voter Authority Certificate if needed.
Banners have also been placed on railings at parks, and prominent locations around the Borough.
Posters are on the Council's 26 noticeboards in the Borough, and on the large posterboard outside the Civic Office in Addlestone.
To make certain that residents received the information directly, an insert was sent out with your Council Tax letters, and a month later, the council also distributed A5 flyers to every household in Runnymede. These flyers contained information about the changes to voter ID and explained what residents need to do in order to ensure that they are able to vote.
The Council has distributed leaflets to local businesses, and people using our community services, and we have left them on display at the Civic Centre reception.
There has also been a rolling slideshow and video on our reception TV for anyone visiting the office in person.
New webpages have been created and made prominent on our website, which is used by thousands of residents each year. We have also placed a news story on the website.
We have added a banner to the footer of all Council staff's email signatures.
We placed a full-page advert in Runnymede Life magazine and included information about Voter ID in a news story in the magazine as well.
In the most recent edition of the Council magazine, Runnymede Talks, we published an article promoting the need to bring ID.
We shared information via our resident e-newsletter which is distributed monthly.
To ensure that the information was available to residents who use social media, the Council posted regularly on Facebook, Twitter, LinkedIn, and NextDoor since January this year. These posts provide information about the changes to voter ID and encourage residents to take action to ensure that they are able to vote in the upcoming election.
Our Head of Electoral Services has also been interviewed by both Surrey Live and BBC Radio Surrey, to talk about the need for people to bring voter ID.
Overall, the council has taken a range of steps to ensure that residents are aware of the changes to voter ID. We have reached out to residents via a range of channels, to enable everyone to access the information they need, in order to vote. The council is committed to ensuring that every resident is able to use their vote.
Data following the counting of votes
As always, we will announce at the count and on our website
the number of votes cast for each candidate in each ward
the total number of eligible voters
the percentage turnout in each ward
Help us improve this website
Let us know if you find any spelling mistakes, inaccuracies or broken links by using this form. If you provide an email address we will only use it to provide an update if required.
To get in touch about a service we provide use the general enquiries form.
Did you find this page useful