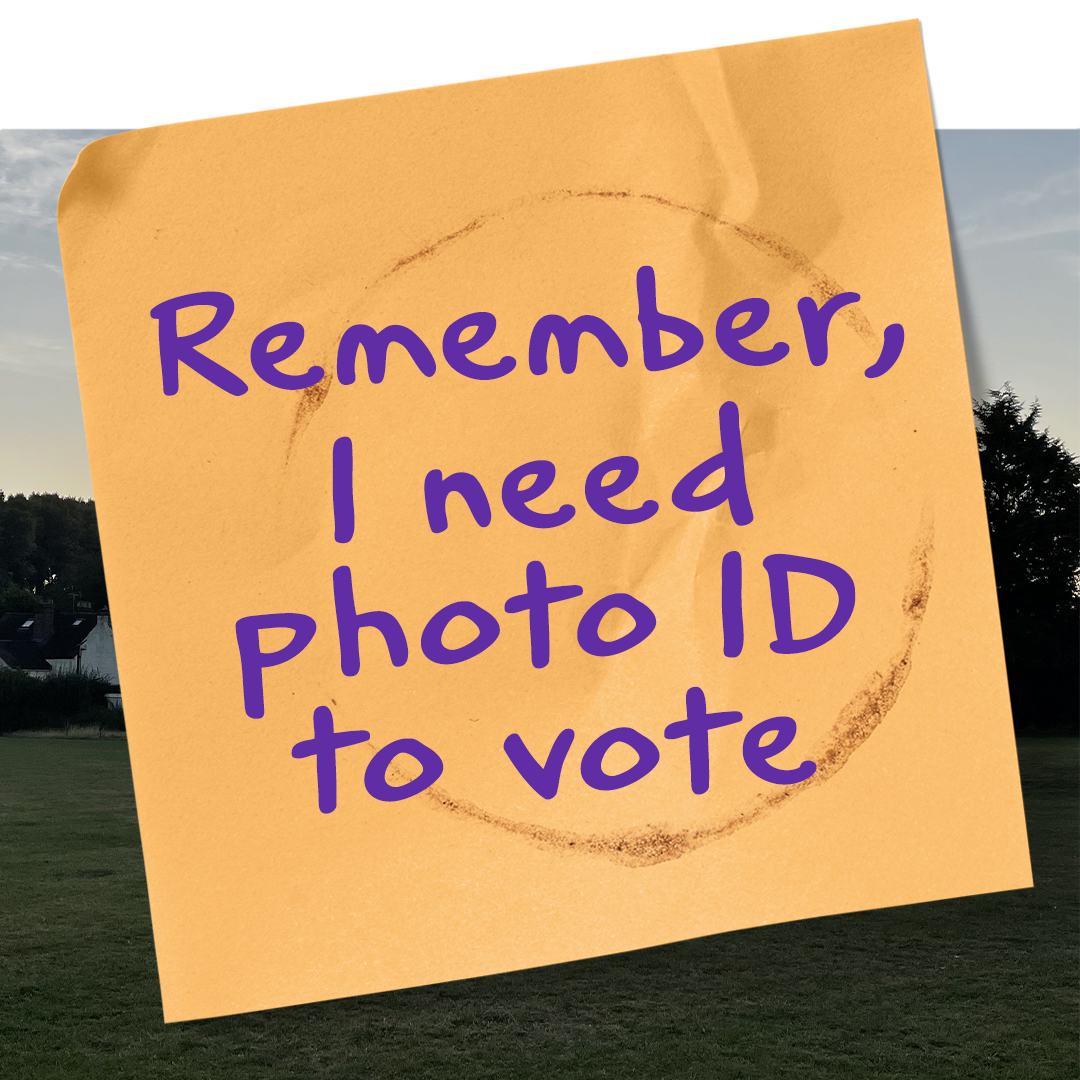 On Thursday 4 May 2023, local elections are taking place across England. To vote at a polling station this year, you will need to bring photo ID.
If you don't have accepted photo ID, you can apply for a free voter ID document, which is known as a Voter Authority Certificate, or you may register for a postal vote.
If needed, you must apply for your Voter Authority Certificate by 5pm on Tuesday 25 April 2023.
Accepted forms of photo ID are:
a passport or driving licence, including a provisional driving licence. Please be aware that not all non-UK or EEA passports and licences will be accepted as a form of ID
a Blue Badge for drivers with disabilities
many types of bus pass, concessionary travel card and smart pass
identity card bearing the Proof of Age Standards Scheme hologram (a PASS card)
biometric immigration document
Defence Identity Card
national identity card issued by an EEA state
Electoral Identity Card issued in Northern Ireland
an Anonymous Elector's Document
You will only need to show one form of photo ID. It needs to be the original version and not a photocopy. You can still use an out-of-date photo ID, as long as it still looks like you, and the name should match the name you used to register to vote.
You can find out more on the Electoral Commission website
or you can contact the Runnymede Borough Council elections team with any questions.
Who can vote?
Your name must be on the Electoral Register before you can vote in local elections. You will be eligible to register and vote if you are
a British, Irish, European Union or qualifying Commonwealth citizen
resident in Runnymede
aged 18 or older on polling day
You can register to vote on GOV UK
EU Citizens can still register and vote even though the UK has left the European Union.
It is important to note that just because you pay Council Tax, it does not mean you are automatically registered to vote.
If you are a student, you are entitled to register to vote at both your home and term-time addresses, so long as you only vote once at a Parliamentary election.
British citizens living outside the United Kingdom, who satisfy certain conditions, may register as an overseas elector to vote at Parliamentary elections in the UK. You will be unable to vote at Local Elections.
When to vote
The next local election will be on Thursday 4 May 2023, and you can cast your vote at a polling station between 7am and 10pm. You will need to be registered to vote by 17 April 2023.
If you are unable to vote in person, you can apply for
a postal vote
a proxy vote
or a postal-proxy vote
The deadline to register to vote via post or postal-proxy is 18 April 2023. The deadline to register to vote via proxy is 25 April 2023.
Once you are registered, you will be sent a poll card in the post. This tells you when the election will be held and where to go to cast your vote. It will make it easier to find you on the electoral register if you take the poll card with you to the polling station, but you can still vote without it.
Staff at the polling station will ask your name and address, and to see a form of approved photo ID before you are allowed to vote
Who are we voting for on 4 May 2023?
One third of Runnymede's Borough Council seats will be up for election – one seat in each of our ward areas.
When will the results be announced?
The results will be announced on Friday 5 May 2023 on our website and official social media channels.
Follow the Council on twitter @RunnymedeBC, check our Facebook page, or visit our website www.runnymede.gov.uk to find out the results.
Watch the video below to learn more:
Help us improve this website
Let us know if you find any spelling mistakes, inaccuracies or broken links by using this form. If you provide an email address we will only use it to provide an update if required.
To get in touch about a service we provide use the general enquiries form.
Did you find this page useful