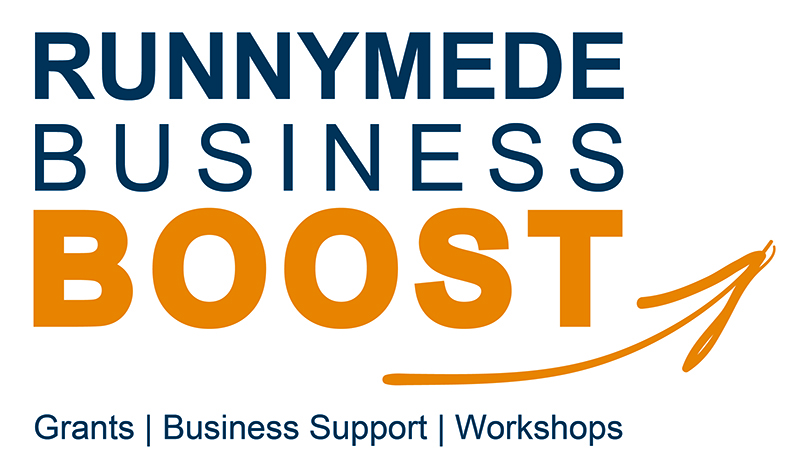 Are you a small business in Runnymede looking to grow?
Runnymede Borough Council is pleased to be launching Runnymede Business Boost, a programme which is here to provide FREE one-to-one business advice to support businesses based in the Borough.
Whether you aim to increase turnover, grow your business, or improve efficiency, the business boost advisers are ready to assist you.
Free One-to-One business advice
Expert advisers offering up to three sessions covering various topics from sustainable growth to financial planning
Includes a business review, recommendations, growth plan development, advice, and support
Follow-up sessions to ensure your growth plan is put into action
Sessions designed to maximise long-term sustainability and growth
Expertise in strategic planning, marketing, finance, operations, innovation, and funding
Peer Network Programme
Tailored for businesses in cybersecurity, creative/immersive technologies, and low carbon sectors
Collaborative, confidential, and inclusive workshops led by experienced facilitators
Build a trusted network, develop leadership skills, get inspired by peers, discuss challenges, and seize opportunities
Build a trusted network of contacts
Develop leadership skills
Gain inspiration from others' success stories
Discuss challenges and opportunities
Grants for growth
Runnymede Borough Council offers grants of up to £5,000
Eligible expenditures include capital equipment and expansion-related costs
Priority given to cyber security, creative technologies, immersive technologies, and low carbon businesses
Applicants must demonstrate growth potential
How to apply
Visit the link below to find out more information or submit your application
Eligibility
Runnymede Business Boost is open to established small and micro sized businesses (with 1-49 employees) based and trading within in the Runnymede Borough Council area
Background
The Runnymede Business Boost programme runs until 31 April 2025
The programme is funded by the UK Shared Prosperity Fund and is led by Runnymede Borough Council, in conjunction with Business Runnymede, Royal Holloway University of London, and Coast to Capital
It aims to support small and micro businesses in their growth efforts, with a preference for businesses in cybersecurity, creative technologies, immersive technologies, and low carbon sectors
We are here to support you on your journey towards success and growth.
Do not miss out on this opportunity to enhance your business, connect with peers, and access funding.
Invest in your business's future with the Runnymede Business Boost.
Help us improve this website
Let us know if you find any spelling mistakes, inaccuracies or broken links by using this form. If you provide an email address we will only use it to provide an update if required.
To get in touch about a service we provide use the general enquiries form.
Did you find this page useful