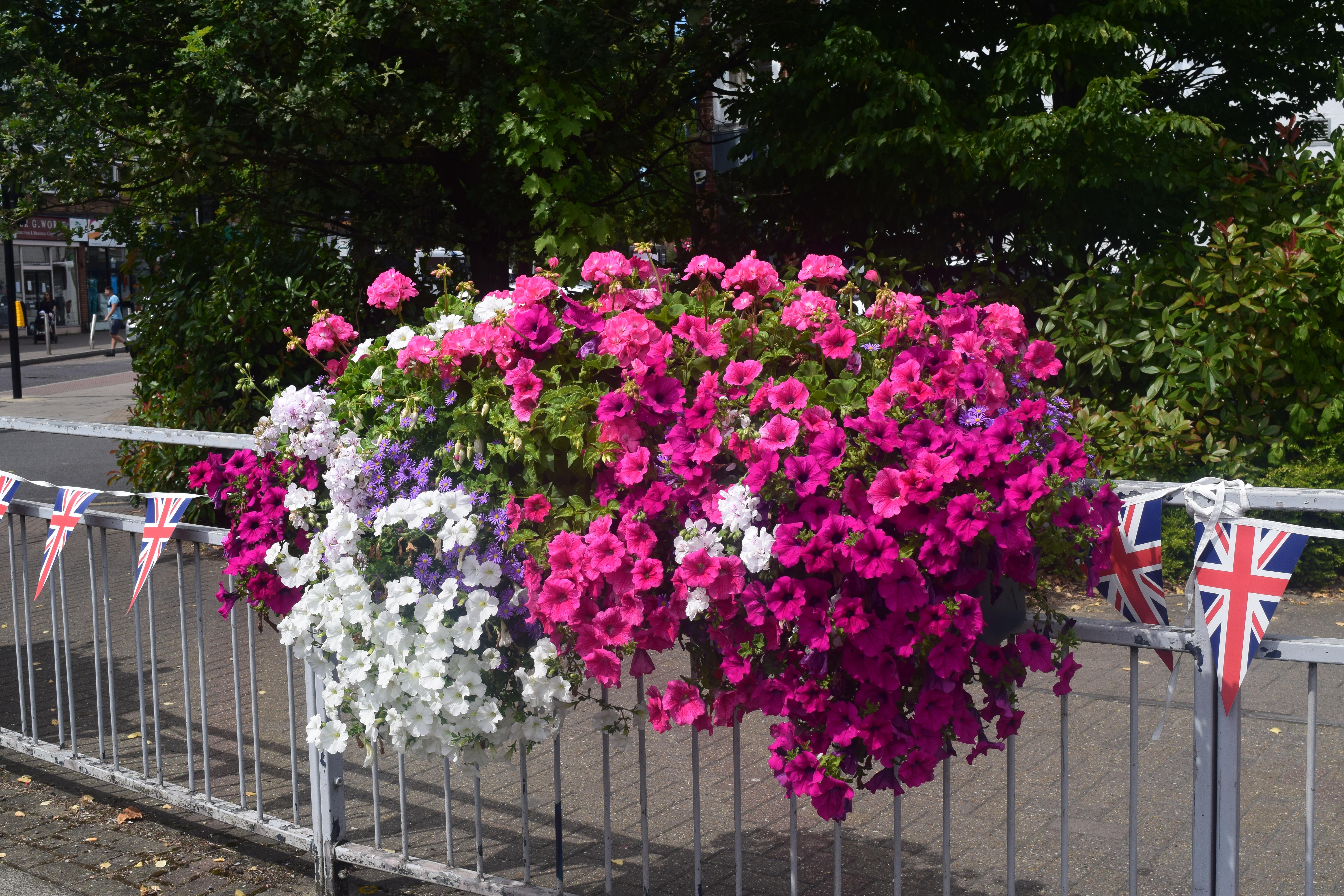 More than £150,000 of external grant money has helped improve high streets, towns and villages across Runnymede during the last year.
With the Welcome Back Fund grant now spent, the Council has highlighted the main ways it has been used. Runnymede's Council leader has also called on shoppers from across Surrey to visit and explore everything on offer.
A series of free workshops with a digital marketing agency were organised to give owners and managers of local businesses a greater understanding of how Facebook can drive customers and aid growth. They were attended by local businesses who also operate online.
Eleven dilapidated bus shelters and 33 benches have been cleared of overgrowth, repaired and painted.
New street lights were brought in to improve the look and feel of part of Egham High Street, creating a safe and more pleasant environment for shoppers and leisure visitors.
Seasonal floral baskets, troughs and bedding plants were paid for.
New town centre Christmas lights for Windsor Street, London Road and Guildford Street in Chertsey were brought to improve the vibrancy of the town centre during the festive season, and an expert installation company hired to put them in place safely.
Cllr Tom Gracey Leader of Runnymede Borough Council, said:
"Without a doubt, Coronavirus affected every business in Runnymede, which is why we put Government funding to good use, brightening our Borough in the process.

"By supporting businesses and investing in our town centres and high streets, we've been able to enhance our environment and make a contribution to improving our economy, supporting local people in the process.

Encouraging people back into our towns to make the most of everything on their doorsteps is exactly what we as a local council should be doing at the moment.

"We've also used a proportion of the money to carry out research which will help us plan for longer term improvements. That puts us in a strong position to continue re-building and supporting our town centres as the threat of the pandemic recedes."

"Our message now to everyone in Runnymede and further into Surrey is 'come and see us – you'll find attractive towns with shops, cafes and more waiting to welcome you'.

"Connections between Runnymede and Staines, Weybridge and Windsor are easy, so why not jump on a train or bus at the weekend and explore what we have to offer?"
As well as these changes which residents and businesses will notice, part of the grant was used for longer term projects. This included developing initial ideas for improving the visitor economy in Runnymede
Welcome Back Funding was also used to support businesses during Covid, with safety signage produced. This encouraged residents to shop locally supporting local high streets and town centres in the process. These signs remain in place to remind people to be sensible when shopping as Coronavirus has not gone away but encourages them to buy local.The money was received via the Government, from the European Union's Regional Development Fund.
Help us improve this website
Let us know if you find any spelling mistakes, inaccuracies or broken links by using this form. If you provide an email address we will only use it to provide an update if required.
To get in touch about a service we provide use the contact us form.
Did you find this page useful