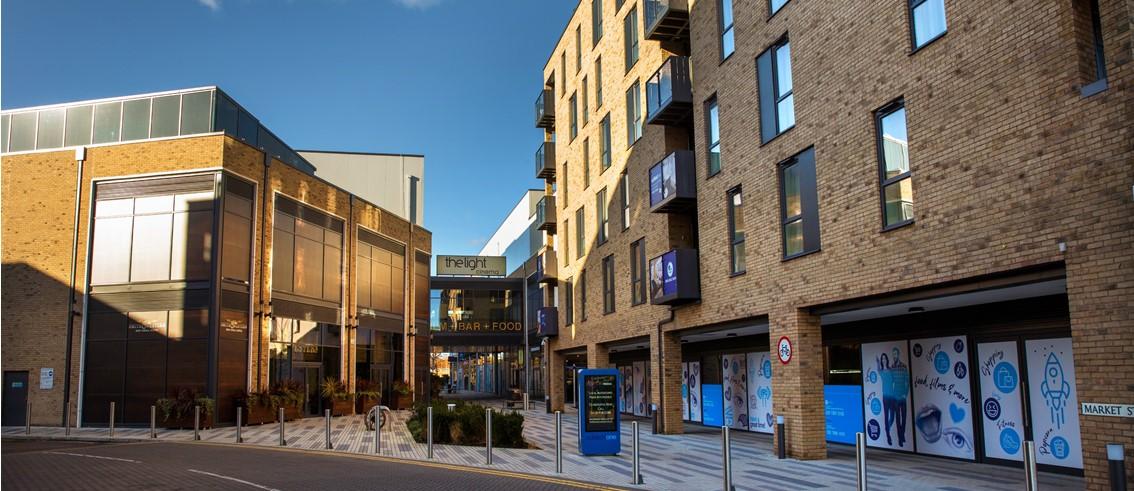 Addlestone's shopping centre is bucking the national trend with four new businesses either newly open or preparing to launch during summer.
The AddlestoneOne centre which opened in 2018 to give people more choice and boost the local economy, is becoming increasingly popular as a destination for businesses.
A branch of national gym brand Anytime Fitness jumped into action during May. Nimesh Vatsa from Anytime Fitness said,
The Addlestone area has a great feel about it - it feels vibrant, safe, clean and inviting. The people here are wonderful too - we've loved getting to know the community we serve. We believe Anytime Fitness can really support the community to get active and feel great as we head into holiday season - we're a friendly new team, ready to welcome anyone who wants to pop in and have a look!
It has been followed by Mooboo, a bubble tea café which has 34 outlets across the country.
Coming soon
Soon after that, restaurant Terra Brazil is set to unveil its Brazilian menu to local foodies. Fitting out work is now under way.
In August a new dental surgery is scheduled to launch, providing another option in the town for residents.
Ron Melia, AddlestoneOne Centre Manager said,
High streets up and down the country have faced their most difficult trading conditions since the war in the last 12 months, so I am absolutely delighted that not one but four new businesses have seen what a great location Addlestone is to come to.

The attraction of modern premises in a central location is a winning combination. It means that AddlestoneOne is shaping up to become an enviable centre for eating out and leisure time visits.

Young people and families across Runnymede borough, Weybridge and Byfleet should book a date in their diaries during the school holidays, if not before, to head over to Addlestone and explore what's on offer.
The four new businesses will become neighbours to The Light Cinema, Waitrose, Premier Inn, Nando's, Smith and Western, Holland and Barrett, and Boots The Optician.
AddlestoneOne is also home to Runnymede Borough Council, which owns the centre, Runnymede Beat (Surrey Police) and Addlestone Library.
More businesses wanted
Confirmation of the four new businesses means that 70 per cent of the development is now occupied. The Council continues to work with commercial property agents to attract more businesses, especially in the leisure sector, into the remaining units.
The wider AddlestoneOne development also includes 214 residential apartments, the vast majority of which have been sold or rented, creating greater vibrancy in the town.
Cllr Nick Prescot, Leader of Runnymede Borough Council said,
I'd like to welcome Terra Brazil, Mooboo and Anytime Fitness to the Borough, we're very pleased to see them arriving in AddlestoneOne, and I'm sure they will be welcomed by residents.

We took a bold decision in committing to build AddlestoneOne, but I'm pleased to see that over time it is proving to be a sound investment for the Council. It clearly demonstrates that we will do all we can to support local people, work to improve our local economy and enhance the town centre environment.

My hope is that businesses across the town will benefit from the increased footfall which Mooboo, Terra Brazil and Anytime Fitness will bring, and I look forward to having another dentist in town, in the coming months.
Find out more about AddlestoneOne
Help us to improve this website
Use this form to provide feedback on this webpage. Don't use it to contact us about a service or make a complaint. We will not reply, even if you include personal details such as your name and address.