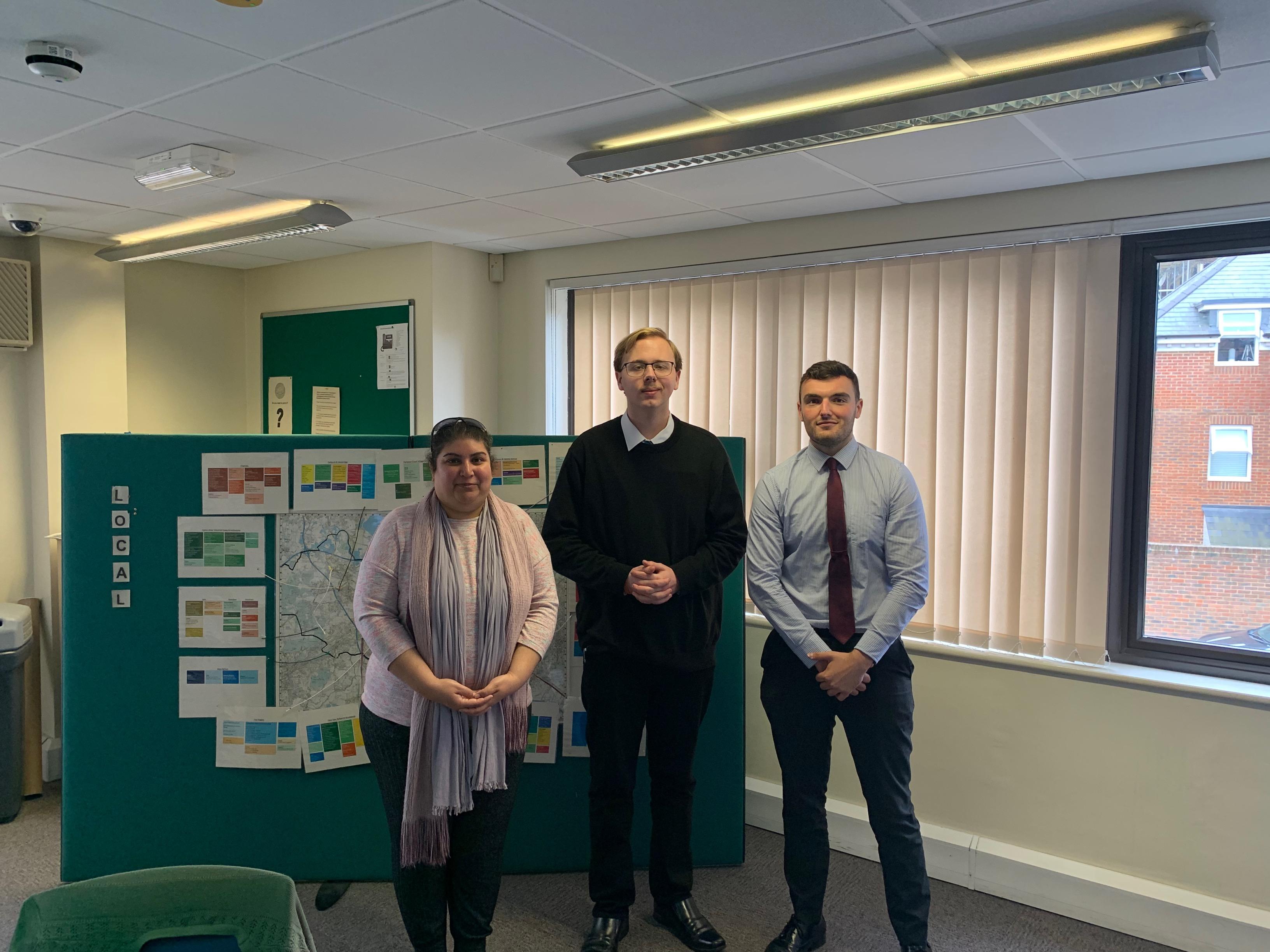 Elmbridge and Runnymede Youth Hub has reached a major milestone, welcoming its 100th client.
The Hub, which launched in October 2021, was developed in partnership with Brooklands College and is funded by both councils and the Department for Work and Pensions.
The Hub was created in response to the pandemic, with the primary aim of helping young people back into employment and training.
Welcoming its 100th client is testimony to the dedication of the team involved in the Youth Hub.
The partnership with business and education has meant that 18 - 24-year-olds using the service have access to work experience, mentoring, CV guidance, interview technique advice and wellbeing support, ensuring they can take the next steps toward their dream career or learning goals.
Kai, aged 19, was the Youth Hub's 100th client visited the hub looking for work experience ahead of the summer break from education. Thanks to the team's links with local charities, the hub identified a charity shop in Walton-on-Thames, which is dedicated to mental health and wellbeing issues.
Kai is currently undertaking work experience with this charity and will create a promotional campaign for the shop and charity helping to build confidence and experience towards a future career.
Speaking about the work experience, Kai said: "I am really excited to be going to work with the mental health charity, I have never done anything like this before"
Cllr Tom Gracey, Leader of Runnymede Borough Council said: "I would encourage young people from across the area to get in touch with the Youth Hub and get the help and support they need. We have had a great response from businesses across both boroughs with over 60 firms engaged with the Youth Hub which are offering work experience, apprenticeships, and live vacancies."
Cllr Chris Sadler, Leader of Elmbridge Borough Council said: "It's great to hear the stories of the young people the Youth Hub has helped into employment or learning. We've seen over 30 young people take up new jobs or apprenticeships and 30 more move into education and training. The hub has really made a difference with extra support or placements allowing them to take the next step in their careers."
Christine Ricketts, Principal of Brooklands College said: "We are proud to be working in partnership to deliver the Youth Hub across Elmbridge and Runnymede. The College has so many fantastic resources for young people and employers and the Youth Hub is helping connect young people with everything they need for their career and skills."
Gemma Newar, Job Centre Plus, Partnership Manager said: "The Youth Hub has been a great success providing additional support as part of our Youth Offer that supports young job seekers on Universal Credit into work through the Youth Employment Programme, Youth Hubs and Youth Employability Coaches."
Partnership with Brooklands
Working in partnership with Brooklands College has allowed The Hub to enhance and alter young people's view of education. Offering a wide range of vocational options in key industries has been key to the success of The Hub and it will continue to explore educational pathways for our young people.
Through the continued generosity of community centres in Runnymede, The Hub has offered outreach work to those who are disengaged with employment opportunities.
Working out of The Addlestone Community Centre and The Egham Easter Centre continues to be one of The Hub's unique features and has had a vital role in its ability to support young people with a broad range of requirements.
Any young person aged 18-24 who lives in Elmbridge or Runnymede can find out more and get in touch with the Youth Hub via: www.brooklands.ac.uk/youthhub/
Help us improve this website
Let us know if you find any spelling mistakes, inaccuracies or broken links by using this form. If you provide an email address we will only use it to provide an update if required.
To get in touch about a service we provide use the contact us form.