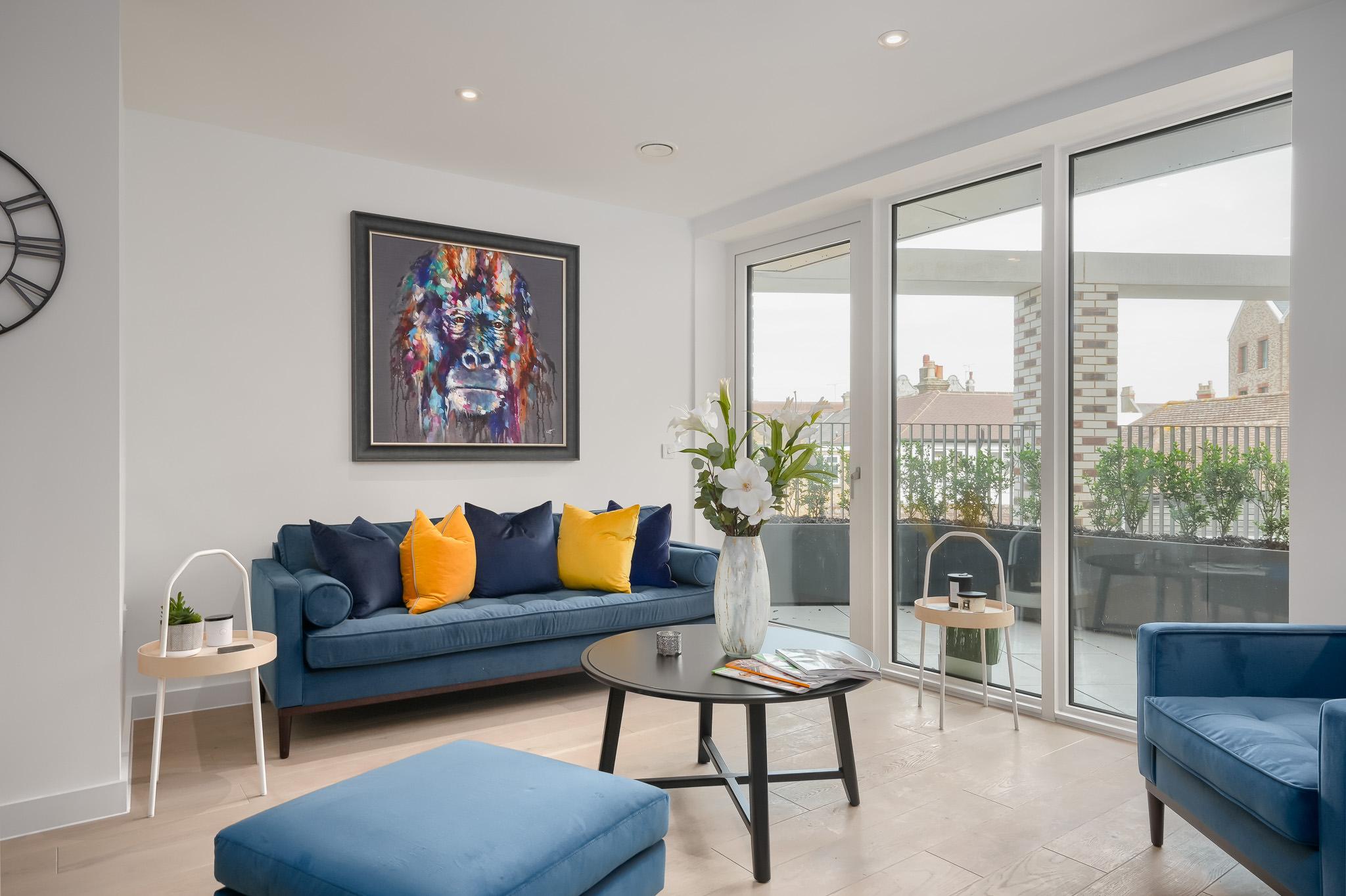 First time buyers will now find it easier to get their foot on the property ladder locally after Runnymede Borough Council signed up to use the Help to Buy scheme.
The scheme will be available at the Council's two residential developments: Addlestone One which opened in 2018, and the newly built Magna Square in Egham.
In total, there are 19 apartments available at Magna Square and five apartments at Addlestone One, with a mix of one-and-two-bedroom homes for sale at both locations.
The Government created the Help to Buy Scheme, in partnership with Homes England, to assist first time buyers in purchasing their first newbuild home.
First time buyers will be able to take advantage of the Help to Buy scheme for purchases completed before the end of March 2023 provided, they have reserved their home and applied for Help to Buy assistance before the end of October 2022.
It offers a top up loan of up to 20 per cent of the purchase price to people whose deposit and mortgage do not quite reach the value of their first home.
Cllr Tom Gracey, Leader of Runnymede Borough Council said: "I'm delighted that we're able to offer Help to Buy in both of our town centre developments. The scheme will enable local people to stay in the Borough, supporting first time buyers onto the property ladder.
"We also know that in order to create vibrant town centres it's key to attract younger people and families to live and work in the area. By offering Help to Buy we're supporting local people and our local economy in the process."
Magna Square is a £90m development in the heart of Egham, which comprises of four new buildings. Residents will be able to enjoy a Budgens supermarket, four-screen Everyman Cinema, shops, restaurants, and new town square.
The development has a number of green credentials, which feed into the Council's wider commitment to the climate, including, highly efficient thermal insulation, low energy lighting and solar-controlled glazing, significantly reducing our carbon footprint.
Addlestone One has 214 residential apartments, the vast majority of which have been sold or rented, creating greater vibrancy in the town.
The development is also home to The Light Cinema, Waitrose, Premier Inn, Nando's, Anytime Fitness, Smith and Western, Holland and Barrett, Esquires, Dental and Facial Aesthetics and Boots Opticians.
To find out more about Magna Square and to enquire about Help to Buy visit the website or Instagram page. If you're interested in making Addlestone One home, get in touch via the website.
To be eligible for Help to Buy, you must
Be first time buyers
Take out a mortgage for at least 25 per cent of the value of the home
Contribute at least a five per cent deposit
The mortgage and deposit together must come to at least 80 per cent of the purchase price.
Homes England will provide a top up loan of up to 20 per cent which together with the deposit and mortgage will fund the full purchase price.
Help us improve this website
Let us know if you find any spelling mistakes, inaccuracies or broken links by using this form. If you provide an email address we will only use it to provide an update if required.
To get in touch about a service we provide use the contact us form.