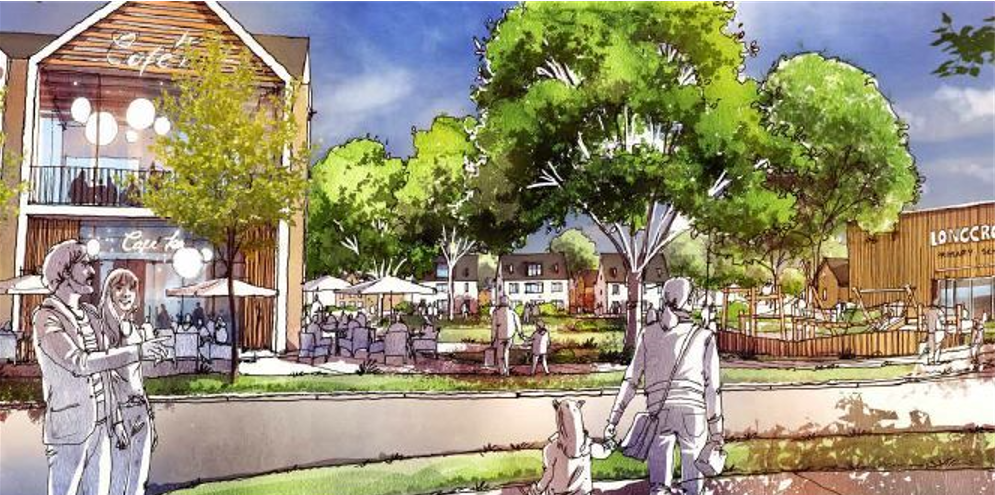 Plans have now been submitted to the Council for Runnymede's first ever Garden Village by Crest Nicholson and development partners Aviva.
The application at Longcross Garden Village seeks to deliver up to 1,700 new homes also includes provision for on-site retail and food and drink, community, and leisure facilities, including a new primary school, public open space, and sports pitches.
The Garden Village was allocated for development in the adopted Runnymede 2030 Local Plan with a vision to deliver a development of the highest quality. The plans incorporate garden village principles which include creating well designed, healthy places that benefit the community and which create a strong foundation of industry and employment.
If approved, the development will be built in a characteristically wooded Surrey setting, creating a highly sustainable mixed-use community and a wide variety of housing types.
The Local Plan requires at least 35% of these dwellings to be affordable housing.
The Council will deal with the application in the same way as any other major application. The plans can be viewed on the Council's planning application page using reference number RU.22/0393, planning representations can also be submitted via this page.
The public will be able to comment on the plans and the application will be determined at a publicly held planning committee in due course.
Help us improve this website
Let us know if you find any spelling mistakes, inaccuracies or broken links by using this form. If you provide an email address we will only use it to provide an update if required.
To get in touch about a service we provide use the contact us form.