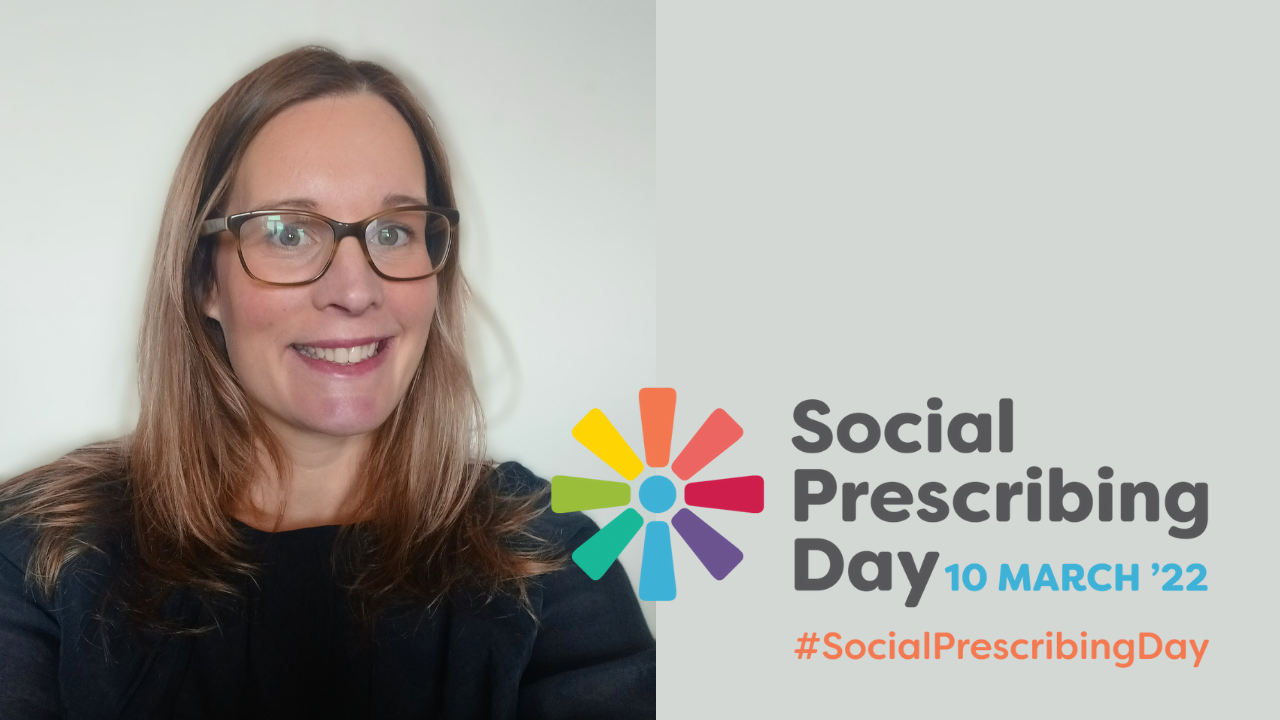 It's Social Prescribing Day! To mark the occasion, we caught up with Gemma Merkett, one of our social prescribing link officers.
Read on to find out how her work, and this service, supports local people improving their wellbeing and connecting them to the local community.
What is Social Prescribing?
Social Prescribing is a public service that helps people to find support for non-medical needs. We recognise that health and wellbeing is impacted by a whole range of factors - money, housing, loneliness - which can't be fixed by a trip to the GP or the local pharmacy.
What do you do in your role as a Social Prescribing Link Officer?
I spend time with people, getting to know what is important to them and helping them access support and information about their worries. This can sometimes be around money worries, housing support options, mental health, physical activity options, social opportunities, family support or social care needs, and more.
The most important thing about a Social Prescribing referral is that it is based upon what is important to you as an individual, so no two conversations are the same.
The aim is to help you to work towards your personal goals, making sure you have the support and information you need to do so.
Who can apply for support and how?
Social Prescribing is open to adults and referrals can be requested from their GP practice, or any other health or social care professional they are involved with at the time.
How does Social Prescribing link in with local services?
Social prescribing is really only the starting point for most people's wellbeing journeys! After speaking with us, we will link people in with local services with the appropriate expertise for their specific needs.
Mental health
For people struggling with their mental health, we may suggest Mind Matters as they offer individual therapies, guided self-help online and group courses to help treat a wide range of mental health issues for those aged 17+. They accept self-referrals and professional referrals.
Catalyst is another local organisation that runs social groups to help people with their mental wellbeing, but they also specialise in drug and alcohol support, offering reach-out counselling for people struggling with substance misuse themselves, or their friends and family.
Family support
Home-start is one of the best-known and well-respected family charities in the country. Our nearest branches are Runnymede and Spelthorne, and their volunteers all have parenting experience of their own, offering someone to talk to, and also practical advice when it's asked for. They specifically work with families who have at least one child aged five or under.
Integrated Community Services
Finally, I must mention the wide range of services provided by Runnymede Borough Council and Surrey Heath Borough Council's joint community services team, that work to keep our residents well.
Recently a couple who had been struggling with feelings of isolation during the pandemic were referred to me and together we came up with a plan that got them both into the Woodham and New Haw Day Centre using the Council's Community Transport service. They both really enjoy having a home cooked lunch and have made some new friends and enjoy participating in different activities.
Another client needed help after a recent fail resulted in a hospital stay. Working with the Council's Community Alarms team and Homelink, which is the local handyperson service helping vulnerable people around North West Surrey, a personal alarm was issued and a key safe along with grab rails were installed. Now this person felt much safer living independently at home.
Help us improve this website
Let us know if you find any spelling mistakes, inaccuracies or broken links by using this form. If you provide an email address we will only use it to provide an update if required.
To get in touch about a service we provide use the contact us form.