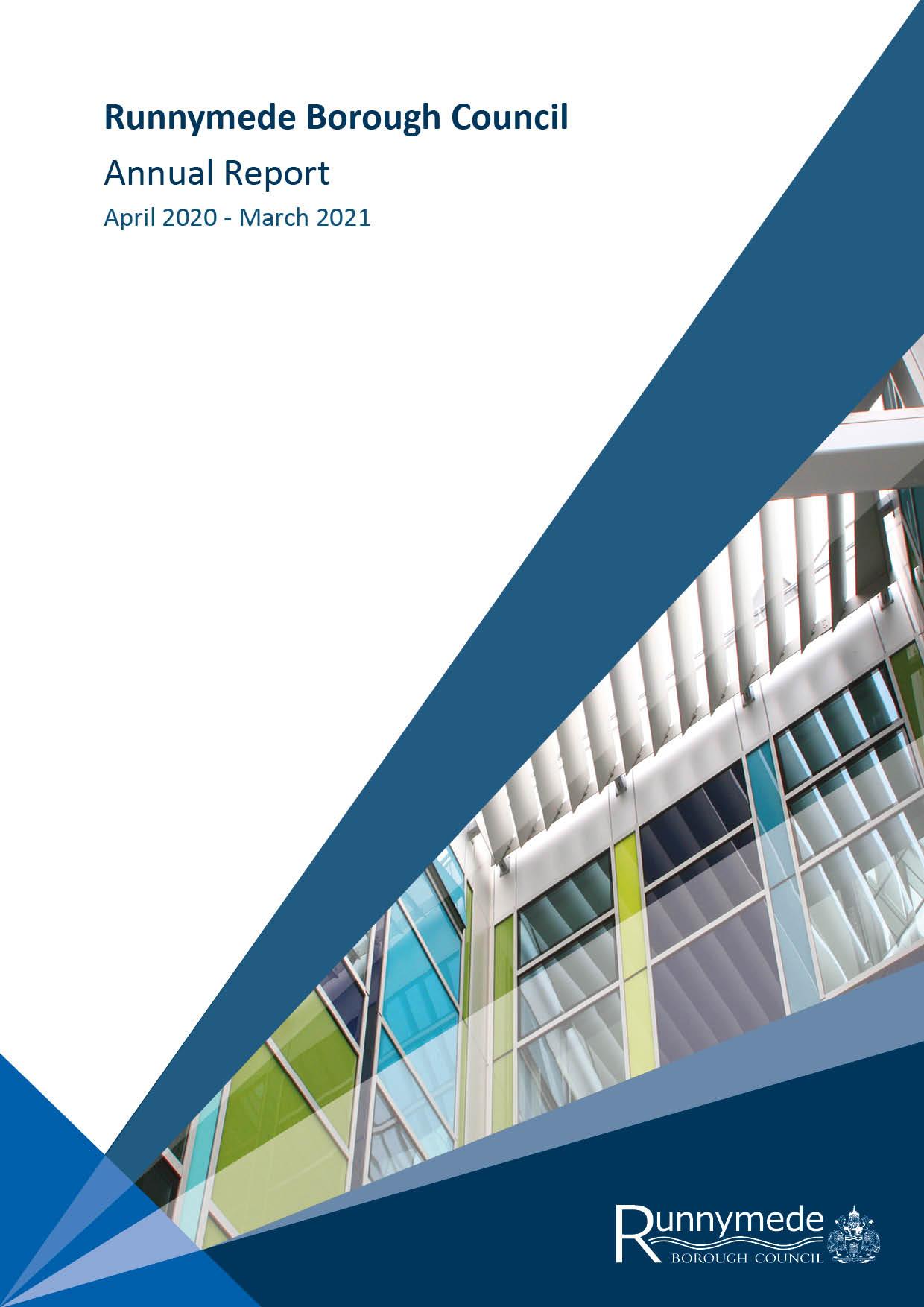 Our Annual Report for the 2020-21 financial year has just been published and flags up more than 120 successes that the Council has delivered for local people and businesses during its time frame.
These range from delivering meals and medication to vulnerable people to launching Chertsey Business Park, increasing the reach of our communications and transferring more than 40 employees from Surrey Heath to Runnymede.
It also highlights the adoption of the Local Plan, launching the Community Infrastructure Levy and installing number plate recognition software at Runnymede Pleasure Grounds car park.
Activities for older and younger residents are mentioned, as are new displays at Chertsey Museum.
Our dedication in arranging Council house lettings and providing emergency accommodation are also highlighted.
Huge thanks are also given in the report to the local community who worked in tandem with our councillors and staff who moved mountains to keep services running during Covid-19.
Among the stats in the report:
54 households helped to avoid homelessness
135,000 incoming calls to customer services
£10, 000 in Community First grants issued
899 planning applications processed
8.4 million bin collections
In his introduction, Chief Executive Paul Turrell said:
I am extremely proud of Runnymede's achievements. Everyone played their part, including elected councillors.

I heard no complaints from my staff, many of whom had to work long and unsociable hours to provide and effective response to Covid-19 and to keep vital services going.
The Leader of the Council, Cllr Nick Prescot said:
I must commend our officers, workers, volunteers and residents….for the way in which the Council and communities have gelled together.

Special thanks are given to heads of services who managed to not only sustain the current level of service but also meet the extra regulatory and legal requirements.
Help us improve this website
Let us know if you find any spelling mistakes, inaccuracies or broken links by using this form. If you provide an email address we will only use it to provide an update if required.
To get in touch about a service we provide use the contact us form.