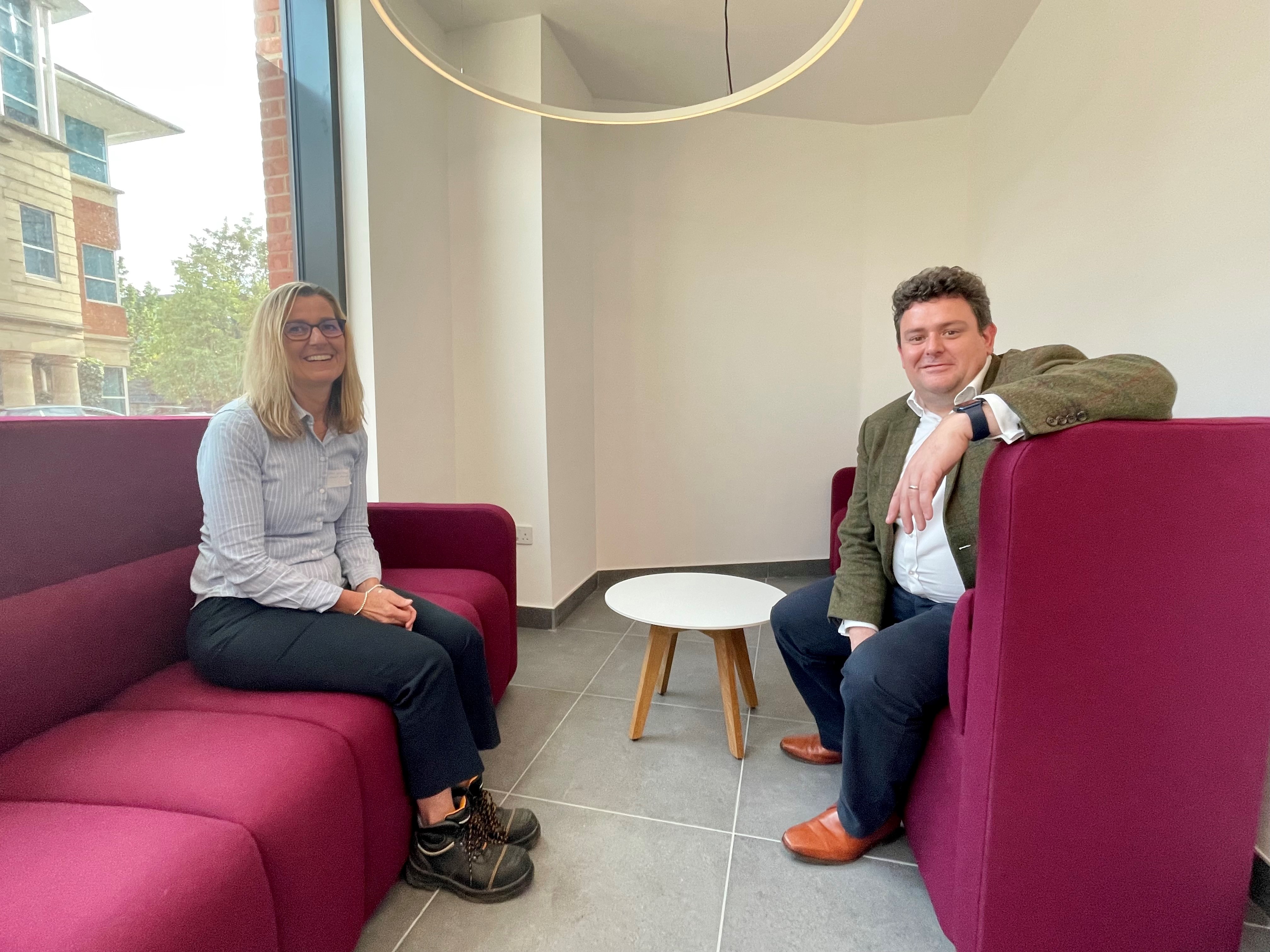 The first of the four new buildings which will make up the £90m Magna Square development in Egham, Surrey, has now been completed, in a major milestone for the high-profile town centre site.
The building, named Parish Hall, has been built to house people studying at Royal Holloway, University of London.
The four-storey building has been handed to owners Runnymede Borough Council ahead of the arrival of the first student residents at the start of term. Situated in the heart of Egham, Parish Hall is within walking distance of campus.
Parish Hall can welcome up to 100 students, offering self-contained and ultra-modern studio apartments which come complete with private shower rooms and kitchen facilities. The halls also offer a private dining rooms for students to hire along with break-out areas.
The halls will be run by Derwent Students which is a leading provider of safe, stylish student accommodation in the UK.
Situated on the junction of Station Road North and High Street, the wider development is set to complete in early 2022. Once open it will:
offer a new town square,
provide 34 affordable flats,
create 67 apartments for private sale or rent,
bring a new supermarket to the town centre, and
be a home to Egham's first cinema for many years, as well as allowing for other leisure uses.
Cllr Nick Prescot, Leader of Runnymede Borough Council said: "We are delighted to welcome the first set of students to Parish Hall. Completion of the modern and stylish accommodation is a huge achievement for everyone involved and a significant milestone towards completion of the Magna Square."
"The development includes a number of eco-features such as solar-controlled glazing, low energy lighting and highly efficient thermal insulation delivering on our commitments to reduce our carbon footprint, make buildings more efficient and supporting our broader climate change objectives across Runnymede."
"I look forward to the completion of the Magna Square development which will bring new business, services and footfall into Egham, to the benefit of the whole community."
To find out more about the development visit the Magna Square website or Instagram page.
Help us improve this website
Let us know if you find any spelling mistakes, inaccuracies or broken links by using this form.
To get in touch about a service we provide use the contact us form.