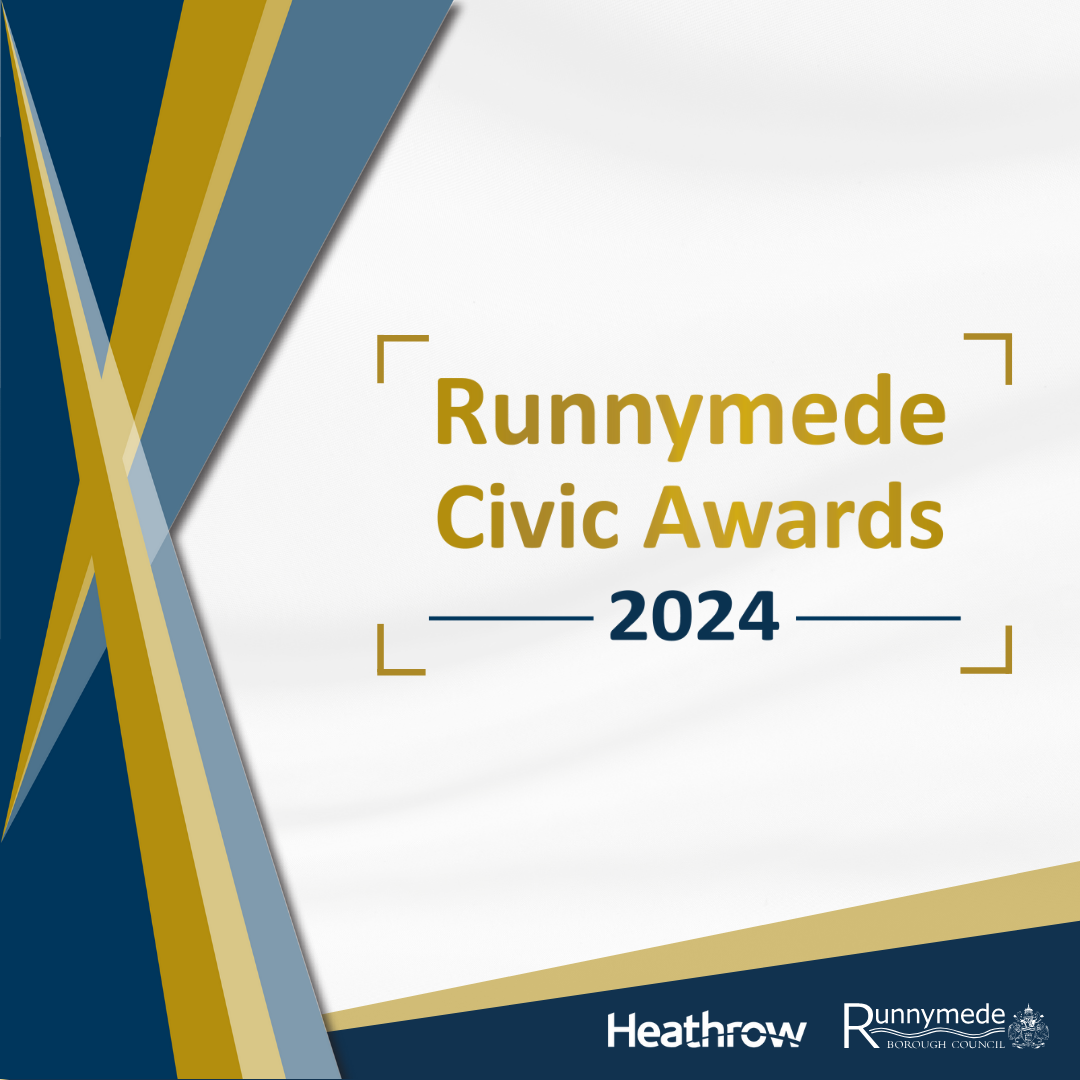 Do you know someone who is going the extra mile? You can now nominate them for the 2024 Runnymede Civic Awards.
Every day across Runnymede there are people working to make a difference to others and the community, achieving against the odds, creating impressive art, contributing to culture or succeeding in sport.
If you know people like this then our Civic Awards are the perfect opportunity to get them the recognition they deserve and let them know how appreciated they are!
Nominations are now open on our website with 19 awards across the categories of Community, Sports and Fitness, and Arts, including specific awards for young people. All we need are details about you, who you want to nominate, and examples from the last 12 months which show why they deserve to win. Visit www.runnymede.gov.uk/civicawards to get started.
Those shortlisted will be invited to our esteemed awards event on 21 February 2024 at Foxhills Country Club in Ottershaw, where local dignitaries will announce winners. The evening will also be an opportunity to celebrate and meet other like-minded people who give their time and effort to the community.
Cllr Tom Gracey, Leader of Runnymede Borough Council said:
Following the huge success of our first ever Civic Awards earlier this year, I'm looking forward to seeing the wide range of truly inspirational people and organisations being celebrated next year.

I would encourage everyone to take the time to nominate someone who is making a difference locally. This small gesture could lead to them winning an award, or being shortlisted and highly commended and getting the encouragement and accolade they deserve.

It is not often we are able to spotlight those who help make Runnymede a great place to live, work and play, and thank the unsung heroes of our communities.
The Civic Awards plays an important part in recognising those whose activities help achieve the objectives set out in our Empowering our Communities and Health and Wellbeing Strategies.
This year we are pleased to announce the main sponsor for the awards will be Heathrow Airport. If you are a business and would like to boost your profile and be part of this community event there are still sponsorship opportunities. Find out more by emailing civicawards@runnymede.gov.uk.
Help us improve this website
Let us know if you find any spelling mistakes, inaccuracies or broken links by using this form. If you provide an email address we will only use it to provide an update if required.
To get in touch about a service we provide use the general enquiries form.
Did you find this page useful