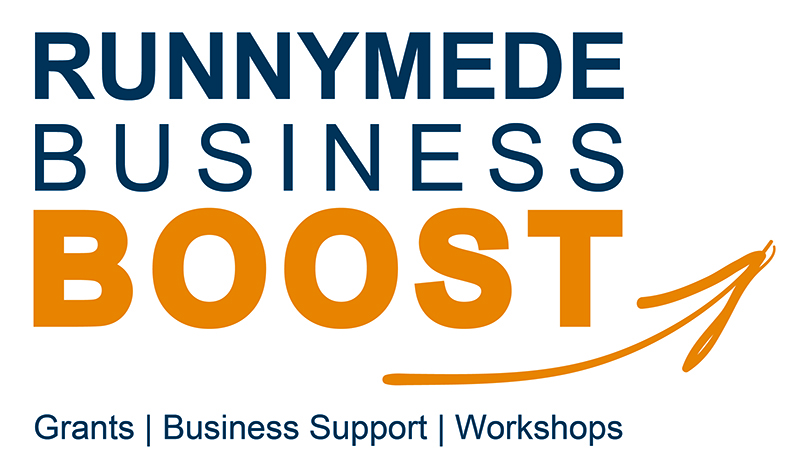 Small businesses in Runnymede can now access free one to one advice and grants worth up to £5,000 to help unlock their growth potential.
The Runnymede Businesses Boost programme which launches today (1 November 2023) will help small and micro-sized companies to increase turnover, grow their business, or improve efficiency.
Priority will be given to cyber security, creative technologies, immersive technologies, and low carbon businesses. To take part applicants must be able to show they have growth potential.
Cllr Tom Gracey, Leader of the Council said: "Runnymede is one of the most competitive business locations in England, and we know there are businesses here which have potential to expand. But these are challenging times and many small businesses need a helping hand to bring forward their plans for growth. Enabling small business to grow will create more jobs for local people and bring about greater prosperity, so we are doing all we can to help our amazing local businesses to take the key steps to success.
"Together with our Youth Hub, and our soon to launch programme to encourage over-45s back into work we're actively supporting the local business community and helping residents to prosper and succeed. We're also investing in town centres to give retail and leisure businesses a more attractive environment to operate in."
Managers and owners which sign up to Runnymede Business Boost will have the potential to receive support from expert advisers covering topics from sustainable growth to financial planning. This will lead to a review of the business with recommendations for improvement and support with the development of growth plans.
The aim will be to maximise long-term sustainability and growth and follow up advice will be on hand to implement and check up on the plan. Also on offer is:
Expertise in strategic planning, marketing, finance, operations, innovation, and funding.
Collaborative, confidential, and inclusive workshops led by experienced facilitators.
Help to build a trusted network, develop leadership skills, get inspired by peers, discuss challenges, and seize opportunities.
Runnymede Business Boost is open to established businesses with up to 49 employees, which are based and trading in Runnymede.
The programme runs until the end of April 2025 and is funded by the Government's UK Shared Prosperity Fund. It is led by Runnymede Borough Council, in conjunction with Business Runnymede, Royal Holloway, University of London, and Coast to Capital which will deliver the service.
Help us improve this website
Let us know if you find any spelling mistakes, inaccuracies or broken links by using this form. If you provide an email address we will only use it to provide an update if required.
To get in touch about a service we provide use the general enquiries form.
Did you find this page useful