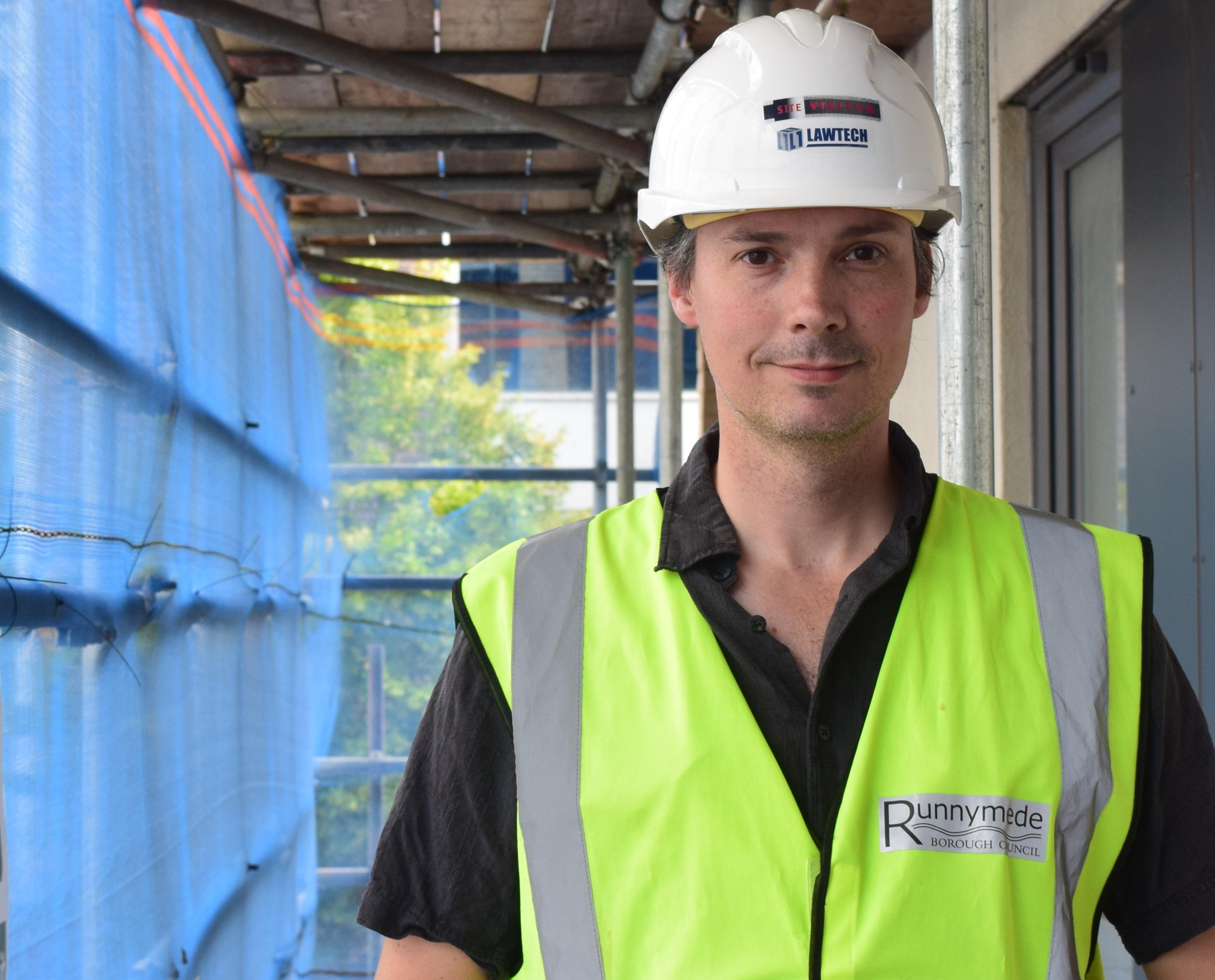 Work to remove and replace cladding panels on apartments in Addlestone town centre has been completed ahead of schedule, bringing peace of mind for dozens of residents living there.
Work to remove the last panels and carry out safety checks at Addlestone One was completed by Runnymede Borough Council's contractors two months earlier than the planned end date. The final certification that the works meet all required standards have just been received and relevant documents passed on to residents.
The earlier than expected completion is good news for residents and means owners who want to sell their apartments to move house can do so sooner than planned.
No individual apartment owners have been charged for the panels on their homes to be removed and replaced or any other related work.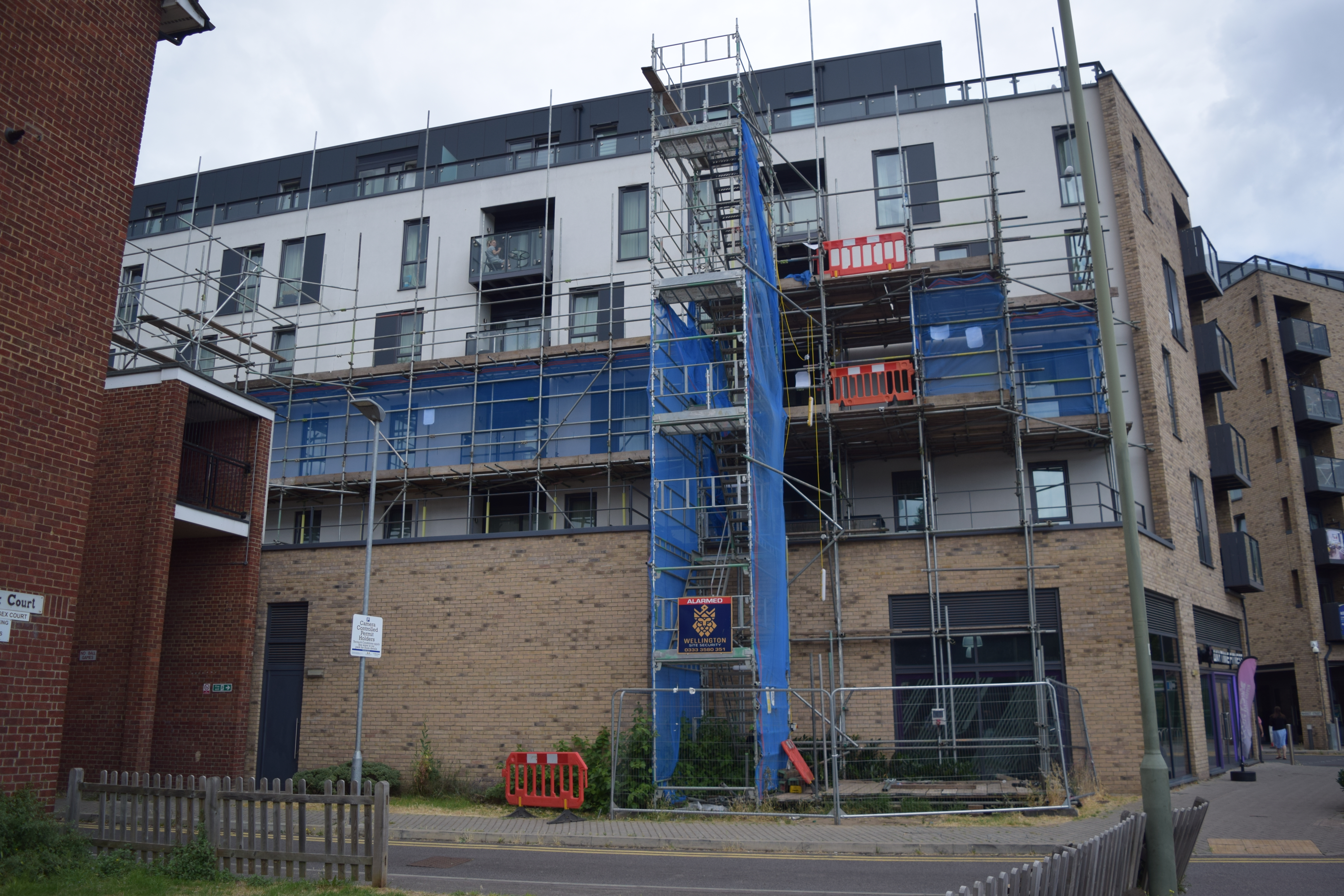 Cladding removal work at Addlestone One earlier this year.
Cllr Tom Gracey, Leader of the Council, said: "Firstly I would like to thank everyone who lives at Addlestone One or Middlesex Court behind it whose lives have been disrupted while this important work was carried out.
"It is gratifying that the job has been completed quicker than expected and that the buildings all now meet the latest safety standards. As a responsible Council it was absolutely our duty to fix these buildings and we were clear from the outset that residents would not have to pay. People can now get on with their daily lives with the comfort of having the right certification in place so they can move house if they want to."
Cllr Gracey added: "The cladding issues identified at Addlestone One were not unique to this development. It is a national problem which we and many other building owners and their tenants have faced, but we have acted promptly and decisively to get the job done, protecting local people."
Addlestone One was built by the Council in 2017 and 2018, and some surfaces on its six residential blocks had cladding on them for both decorative and practical purposes.
External fire safety consultants conducted a survey of the residential buildings in 2021, which found that the cladding materials had an impact on the overall fire safety of the blocks and that they should be replaced. The independent consultants also confirmed that the Council's fire and evacuation arrangements for the buildings remained sound and that no extra measures, such as a waking watch, were required.
Now the work has been completed and new panels installed residents will see little difference, but have the knowledge that everything that needed to be done to meet the external consultants' requirements has been done.
Cllr Gracey also thanked contractors Lawtech for their prompt and thorough work at Addlestone One, as well as other firms involved in the project and Council staff who had managed the work, helping it come in under budget.
Help us improve this website
Let us know if you find any spelling mistakes, inaccuracies or broken links by using this form. If you provide an email address we will only use it to provide an update if required.
To get in touch about a service we provide use the general enquiries form.
Did you find this page useful