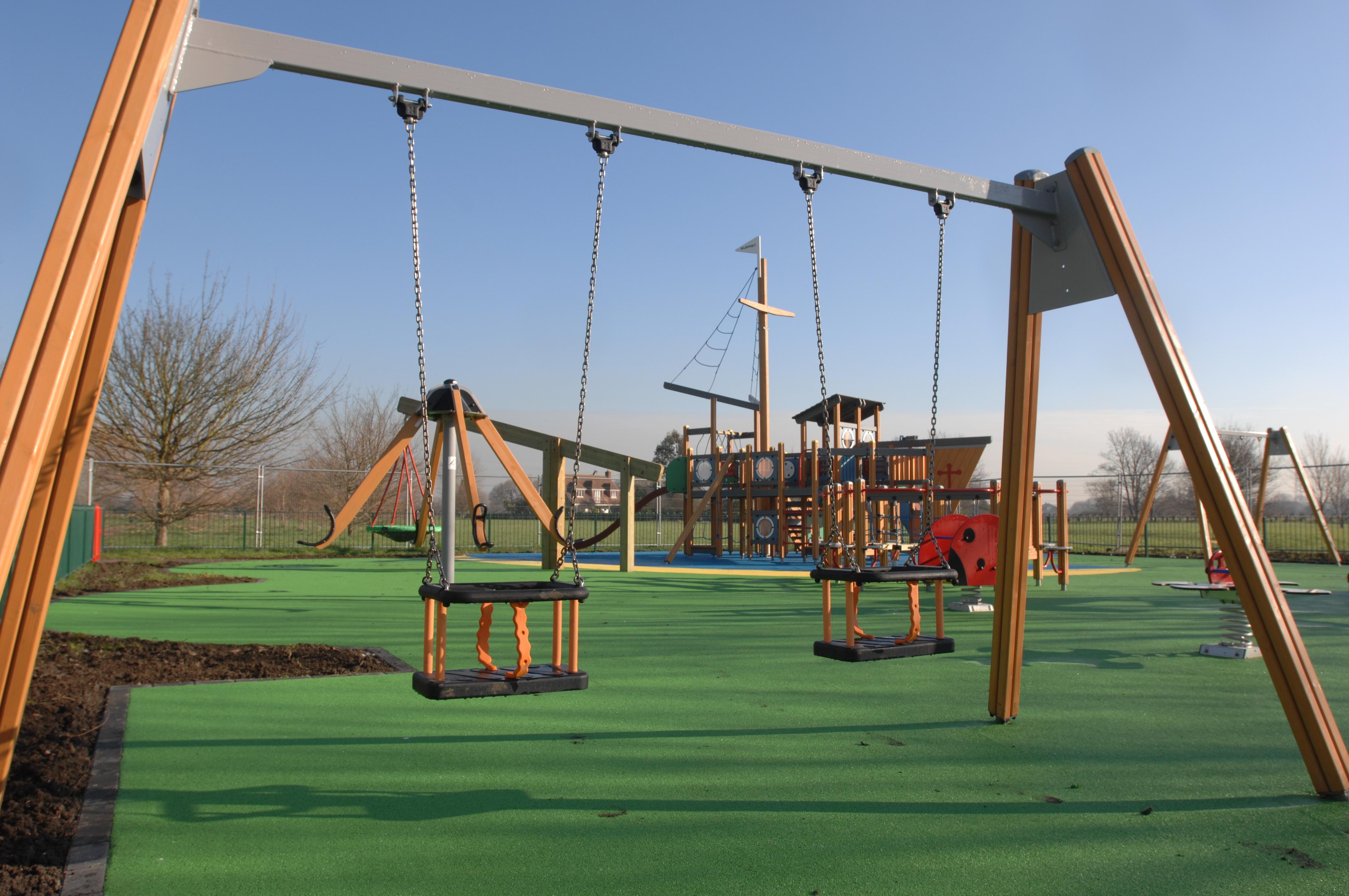 Over £1 million funding has now been allocated for a two-year programme of work to improve Runnymede's play areas, so families can continue to enjoy these facilities for years to come.
Funding for a series of repairs or replacements across the 43 play areas in the borough during 2023-2025 was approved by Councillors. This follows a full assessment of play areas which identified work required ranging from minor surface repairs up to installing new play equipment.
Work is already under way with 11 play areas across seven locations having surface repairs to improve and maintain a safe play surface.
Councillor Chris Howorth, Chair of the Council's Community Services Committee, which first debated the plan, said:
Creating an environment in which our residents can live healthier lives, both physically and mentally, is at the heart of our Health and Wellbeing Strategy. Play areas help achieve this by providing an excellent space that allows children to run, explore and learn, whilst developing social skills and friendships.

The Council is committed to providing freely accessible, well designed, and exciting play areas for the enjoyment of the community. I'm confident that this programme of work will firmly make Runnymede's play areas among the best in Surrey for families to socialise and have fun.
In addition to the repairs, 10 play areas across the borough are identified for a full play area replacement including at Egham Hythe and Town areas, Chertsey, Addlestone, Virginia Water, and Englefield Green. A full list of parks can be found in the September Community Services Committee paper.
Ward councillors have contributed to the process of planning a play area replacement programme, providing local perspectives that helped finalise the priority order. Funding for this work has been drawn from several sources including existing council budgets, money associated with planning applications, and the receipt of grant funding.
Improving play areas is part of wider work Runnymede Borough Council is carrying out to look at all its open spaces and parks to keep them in good condition for sports and recreation.
Help us improve this website
Let us know if you find any spelling mistakes, inaccuracies or broken links by using this form. If you provide an email address we will only use it to provide an update if required.
To get in touch about a service we provide use the general enquiries form.
Did you find this page useful