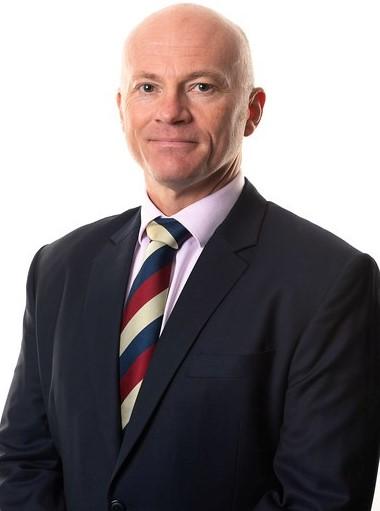 Runnymede Borough Council's new Chief Executive joins the authority next month, after a 30 year career alternating between the public sector and military service.
Andrew Pritchard will take up the Council's most senior staff position on 1 August, following the retirement of Paul Turrell, who leaves at the end of July after 14 years in the job.
Originally trained in environmental health, Mr Pritchard was most recently the Chief Executive of Somerset West and Taunton Council. Before that he worked in senior roles at Mid Devon District Council, East Hampshire District Council and the States of Jersey government.
Mr Pritchard said:
I am very much looking forward to joining Runnymede. This is a Council which has an ambitious and positive outlook and a commitment to continually adapt to put local people at the centre of its operations.
In addition to his local government career, Mr Pritchard holds the rank of Lieutenant Colonel in the Army Reserve. From 2011-14 he was Deputy Chief of Staff for the Helmand Task Force Engineer Group in Afghanistan, based at Camp Bastion, then Plans Officer for 160 (Wales) Brigade.
Earlier in his military career, he served in Iraq and he continues to play an active senior role in the Army Reserve in addition to his full time work.
Mr Pritchard added:
I have been very fortunate to have spent time with colleagues and councillors at Runnymede during the recruitment process. What stands out is the commitment and enthusiasm to work tirelessly in the best interest of others. Being able to maintain, improve and grow services through Covid-19 and the current cost of living pressures is a huge credit to everyone.
The Council's new Corporate Business Plan, which sets out its vision and priorities until 2026 is now really beginning to deliver and Mr Pritchard will have a key role in ensuring priorities are supported. The Plan sets out how the Council will react to climate change, empower communities, support people's health and wellbeing, their ability to drive change locally and the economic prosperity of the region.
Cllr Tom Gracey, Leader of the Council, said:
I am pleased to welcome Andrew to Runnymede at what is an exciting time. He brings a unique slate of experiences which I know will be incredibly useful in finding creative ways to provide services people rely on and keep our finances balanced.


All councils face financial challenges but Runnymede is in a stable and enviable position, and residents here pay the lowest Council Tax in Surrey. Maintaining that status means we can support people across Addlestone, Egham, Chertsey and in all our villages to make the Borough the best in Surrey in which to live, work or study. Andrew's input into this will be essential and I am glad to have him with us.
Mr Pritchard's arrival marks a refresh at the top of the Council's leadership team, with Phil Turner, Assistant Chief Executive for Place joining Runnymede in mid-July and Amanda Fahey, Assistant Chief Executive (Section 151) arriving in December 2021. Mario Leo, Corporate Head of Law and Governance provides longer term continuity on the Corporate Leadership Team, having been at the Council for 13 years.
Cllr Gracey added:
I would like to thank Paul Turrell, our retiring Chief Executive, for his dedicated service to Runnymede, which has been greatly valued. His support has been behind every significant initiative this Council has delivered as well as resolving many issues which allow us to continue operating smoothly and efficiently.
Mr Pritchard becomes only the sixth Chief Executive since the Council was formed in the mid 1970s and he will be based in the Council's Civic Centre in Addlestone.
Help us improve this website
Let us know if you find any spelling mistakes, inaccuracies or broken links by using this form. If you provide an email address we will only use it to provide an update if required.
To get in touch about a service we provide use the general enquiries form.
Did you find this page useful