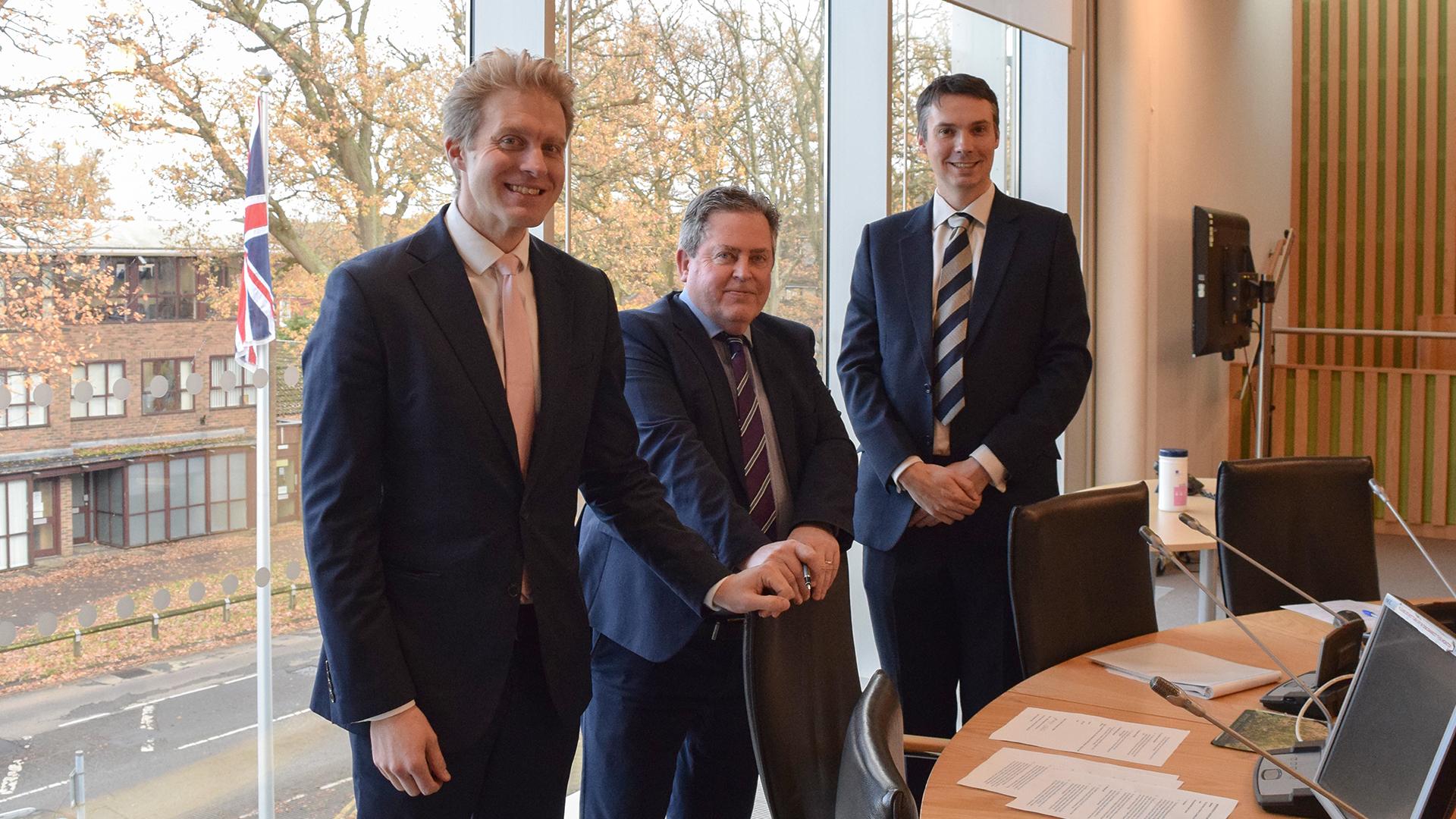 Runnymede Borough Council have been granted £1 million of funding from the UK Shared Prosperity Fund to invest in Runnymede over the next three years.
Funding will be used to invest in communities, supporting businesses and developing people and skills with most of the funding in 2024/25. Some of the main projects will be:
Improve the vibrancy and vitality of our towns with a particular focus on Chertsey, building on its heritage to transform the high street into a social, cultural and entertainment hub. This will include shop front grants, improved road and pedestrian infrastructure and the establishment and development of innovative markets and arts, heritage and cultural events. In turn this will see greater footfall and increased visitor economy to the town.

Establish the Runnymede Business Growth and Innovation Hub to improve resilience and success of small businesses and start-ups. The Hub will provide, advice, coaching and mentoring for companies which have the potential to scale up. Businesses will be supported with the development of business growth plans and access to innovation and growth grants of up to £5,000 per business. The service will be in partnership with Spelthorne Borough Council and Royal Holloway University of London.

Develop stronger pathways to employment and skills for people from hard-to-reach communities. This will include workplace skills development, interview technique workshops, work experience placements with local businesses, job application practice and feedback and financial assistance to meet the transport costs for travelling to job interviews.
Leader of the Council Tom Gracey said:
Securing this funding is fantastic news for Runnymede and will enable us to help communities and businesses thrive and keep Runnymede being a great place to live and work

The opportunities this funding allows will complement the ambitions set out in the Council's priority themes of Health and Wellbeing, Empowering our Communities and Economic Development.
Dr Ben Spencer MP for Runnymede and Weybridge said:
I'm delighted that Runnymede's UK Shared Prosperity Fund plan has been approved by Government, securing investment of £1 million.

I'd like to thank Cllr Tom Gracey and the team at Runnymede Borough Council for this plan and vision to support and commit to improve our local communities. It's a great early Christmas present for people living in Runnymede.
The UK Shared Prosperity Fund is a central pillar of the UK government's ambitious Levelling Up agenda and a significant component of its support for places across the UK.
Help us improve this website
Let us know if you find any spelling mistakes, inaccuracies or broken links by using this form. If you provide an email address we will only use it to provide an update if required.
To get in touch about a service we provide use the general enquiries form.
Did you find this page useful